2019.8.24 /MERRY SMILE SHIBUYA for 2020 English ver.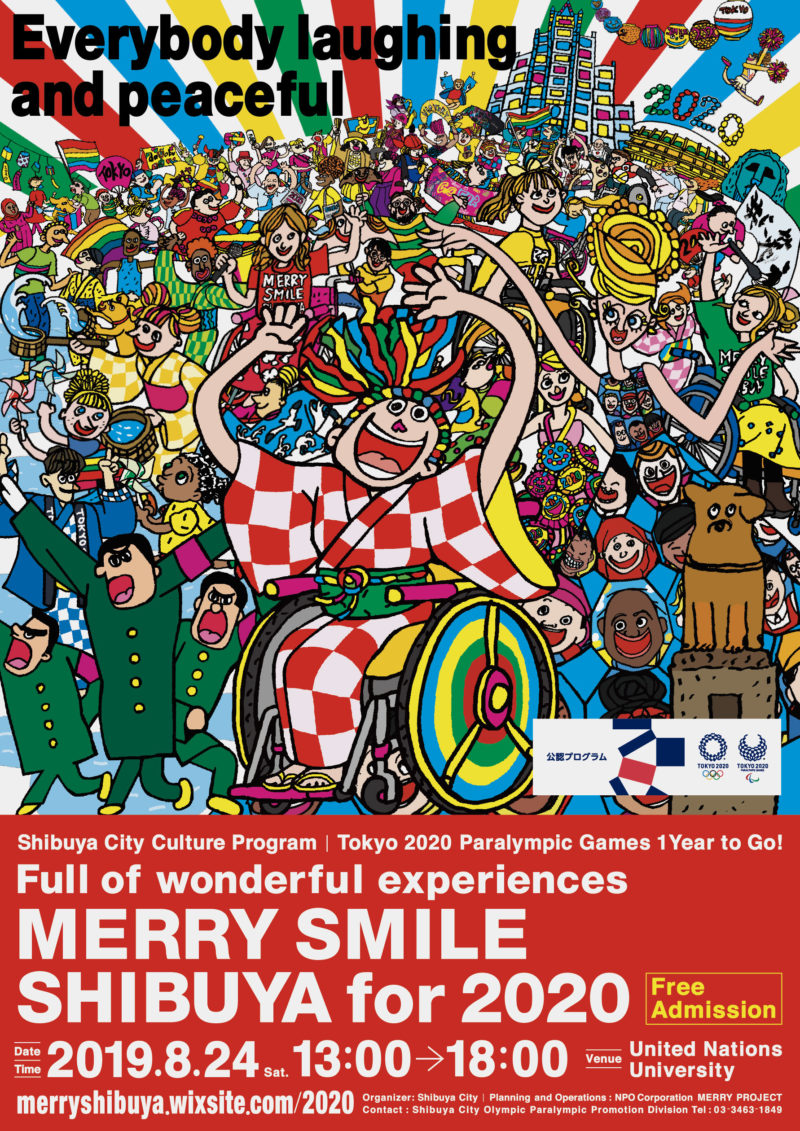 Shibuya City Culture Program|Tokyo 2020 Paralympic Games 1 Year to Go!
Full of wonderful experiences
MERRY SMILE SHIBUYA for 2020
In celebration of the Tokyo 2020 Olympics and Paralympics, the MERRY day full of everyone's smiles is finally here! A gathering of diverse personalitiesregardless of age, sex, nationality or having disabilities or not ,here at the United Nations University. Join in tent performances, workshops, exhibitions and other activities produced by Shibuya City's nine universities, and let our differences be changed through the "Power of Smile". Let us recognize our differences, them and, through the connection of our smiles,send a message of hope and peace to 2020 and the future from Shibuya!
<Date> 2019.8.24 Sat
<Time> 13:00 – 18:00
<Venue> United Nations University
organizer : Shibuya City
Planning and Operations : NPO Corporation MERRY PROJECT
Contact : Shibuya City Olympic Paralympic Promotion Division/Tel: 03-3463-1849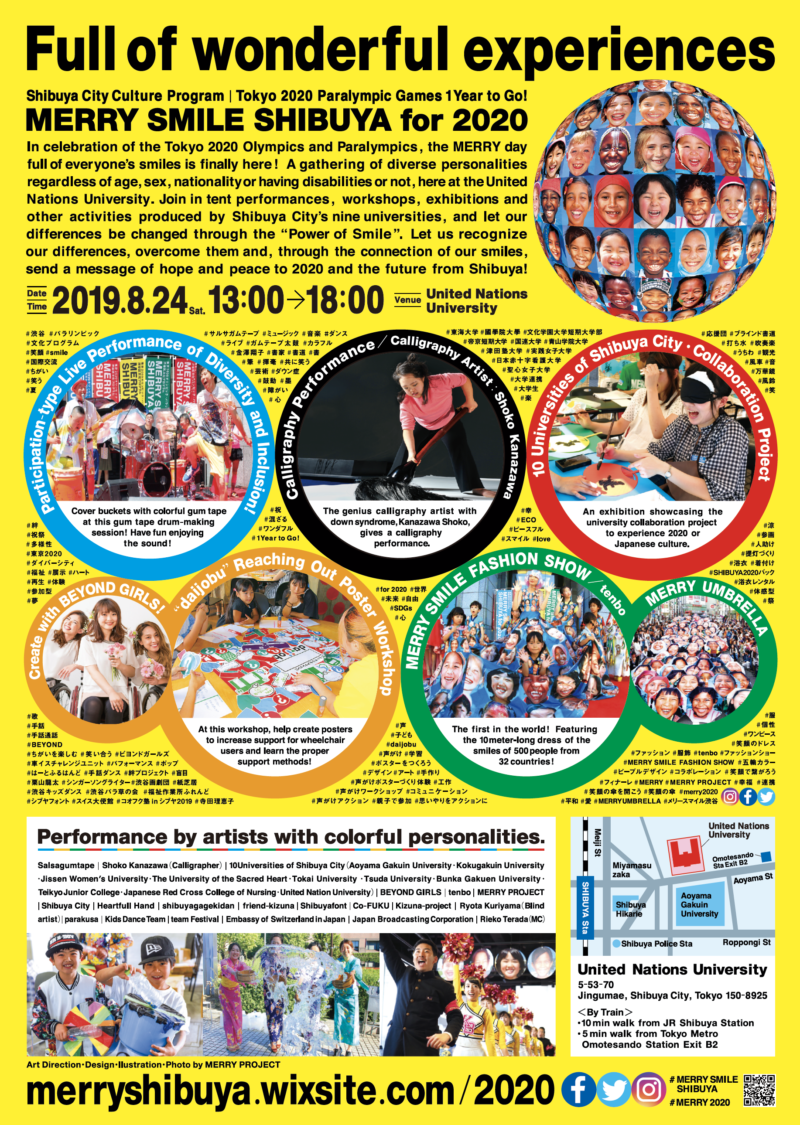 Performance by
artists with colorful personalities.
・Salsagumtape
・Shoko Kanazawa(Calligrapher)
・Aoyama Gakuin University
・Kokugakuin University
・Jissen Women′s University
・The University of the Sacred Heart
・Tokai University
・Tsuda University
・Bunka Gakuen University
・Teikyo Junior College
・Japanese Red Cross College of Nursing
・United Nation University
・BEYOND GIRLS
・tenbo
・Heartfull Hand
・shibuyagagekidan
・Shibuya font
・Co-FUKU
・Kizuna-project
・Ryota Kuriyama(Blindartist)
・parakusa
・Kids Dance Team
・Team Festival
・Embassy of Switzerland in Japan
・Japan Broadcasting Corporation
・MERRY PROJECT
・Shibuya City
・Rieko Terada(MC)