2020.11.21→22 /MERRY SMILE SHIBUYA 2020 English ver.
<大切なお知らせ>
新型コロナウイルス感染拡大における、
開催実施内容変更について
→http://www.merryproject.com/all/merrysmileshibuya_new/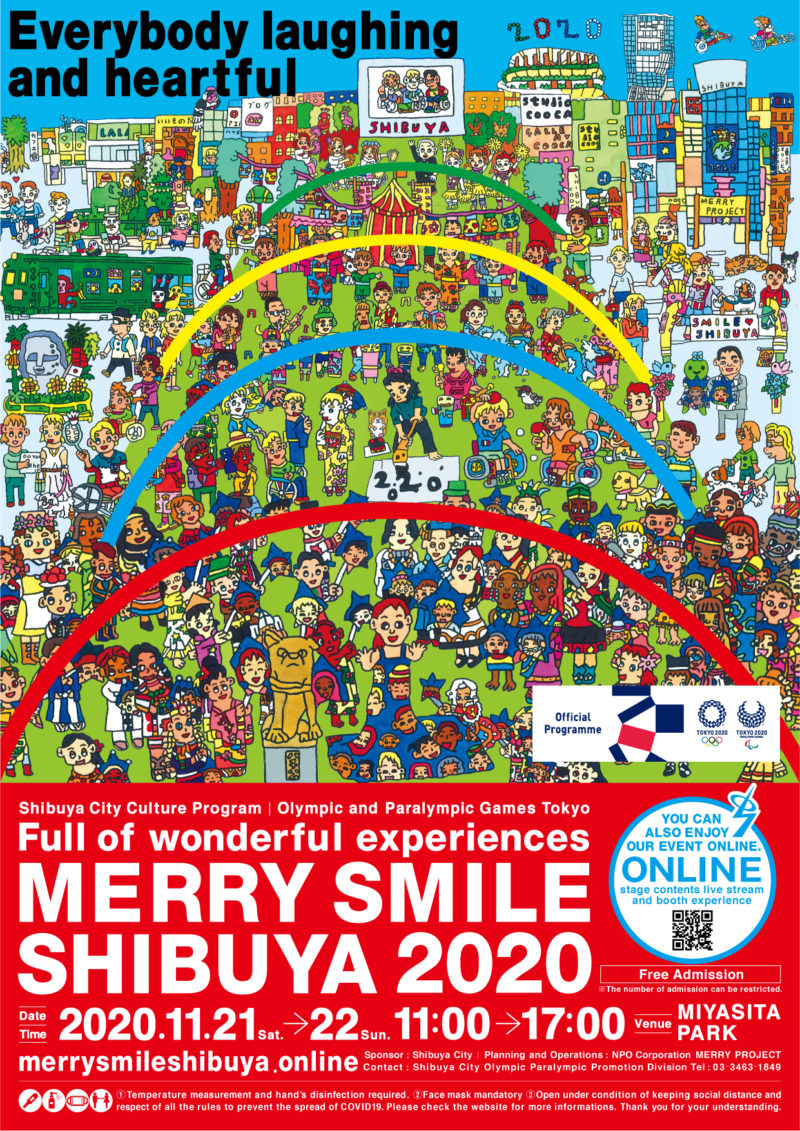 Shibuya City Culture Program||Olympic and Paralympic Games Tokyo
Full of wonderful experiences
MERRY SMILE SHIBUYA 2020
<Date> 2020.11.21 sat→22 sun
<Time> 11:00 – 17:00
<Venue> MIYASHITA  PARK
HP→https://www.merrysmileshibuya.online
To celebrate TOKYO2020 Olympic and Paralympic Games we are leading an event in Shibuya where everybody can laught and have a MERRY day! We took up the challenge of making an event in the New Normal era we are in. We transformed MIYASHITA PARK in a studio and made it possible to attend the event both for real and online. We gathered people with unique personnalities regardless of their age, gender,nationality and handicap! From kids to adults, everyone can enjoy the different projects and performances on stage or have fun taking part in different workshops. Let's overcome our differences through the Power of Smile! Evolving towards a society where we live together and are connected by our smiles, from Shibuya, let's send a message of hope and peace to the future!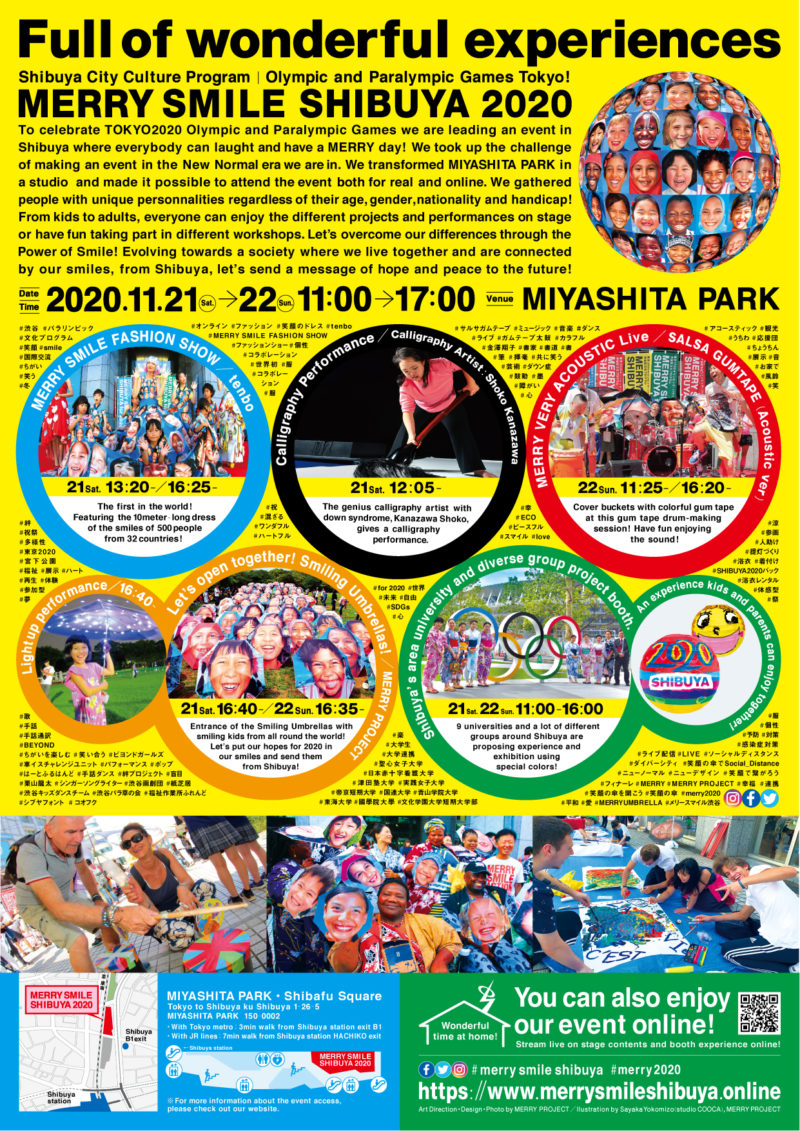 organizer : Shibuya City
Planning and Operations : NPO Corporation MERRY PROJECT
Contact : Shibuya City Olympic Paralympic Promotion Division/Tel: 03-3463-1849